Delivery contracting services
Vona müşterilerine projenin başarılı bir şekilde tamamlanması için ge-rekli tüm hizmetleri sunmaktadır. Planlama süreci, izinlerin alınması ve anahtar teslim inşaatın tamamlanmasına kadar tüm inşaat hizmet-lerini sunabilmekteyiz:
• Proje başlangıcı ve planlama
• Bina izin ve ruhsatları
• İnşaat işleri
• Bina ekipmanları temini ve montajı
• Mekanik ve elektrik işleri
• Bina teçhizatı ve kurulumu
• Arsa temini ve finansman bulunması
• Satış sonrası hizmetler ve bakım
Firma olarak her projenin başarısının projenin gelişme sürecinde, yatırımcı ile açık iletişim ve birlikte çalışma koşullarının sağlanması ile mümkün ola-cağına kesin olarak inanıyoruz. Bu nedenle de Vona, alanlarında uzman, yapılacak işe özel proje takımları oluşturmakta ve proje koordinasyonu, ya-pım, devreye alma ve teslim süreçlerinin her bir aşamasında uzman kadro-suyla süreci yönetmektedir. Kalite ve İş Güvenliği kriterlerimizden ödün ver-meden, proje süresini kısaltmak, yatırım ve işletme maliyetlerini düşürmek için çaba gösteriyoruz.
Mimari, statik, mekanik ve elektrik konulardaki uzman kadromuz sayesinde projenin ana sorunlarını ortaya çıkmadan önce tespit ederek, henüz inşaat aşamasından önce çözüm üretmeye başlamakta, müşterimizi bu konuda bilgilendirerek söz konusu konuya tam olarak hakim olacak şekilde karar almalarını sağlıyoruz. Proje bazında dünya çapında bilinen, alanlarında uz-man kişilerin danışmanlığını alıyor, alt yüklenicilerimizi seçerken tecrübe ve bilgiyi ön planda tutuyoruz.

İşin yönetimini üstlenen sürekli personelimiz personel ve malzeme kaynak-larının sorunsuz bir şekilde yürütülmesini sağlayarak projenizin tamamlan-ması için çalışmaktadır. Projenin başlangıcından sonuna kadar "bahane" üretmeyen bir iş anlayışı sunarak güven kazandıran ve sonuç yaratan bir anlayış içerisinde çalışmaktayız. Teknik özellikleri keşifte, tedarikte, taşe-ronlukta ve inşaat yönetiminde tasarımdan projeye çevirme aşamasında uzmanlaşmış bir yapıya sahibiz.

Vona inşaat belgeleri tamamlanan tüm projelere ve büyük imalat tesislerine servis vermektedir. Vona tek olarak ya da ortaklıkla riskleri üstlenir ve me-suliyeti hakkıyla müşteriye teslim eder.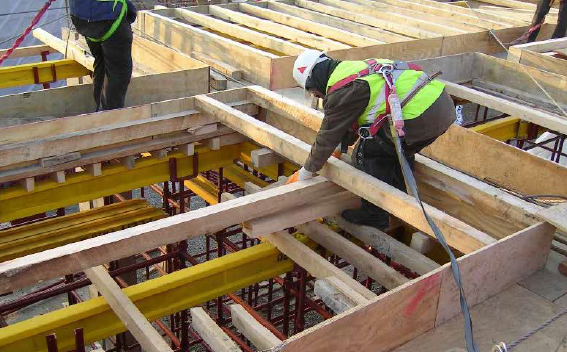 Mechanical Contracting Works
Vona, takes over mechanical contracting works in Turkey and abroad.
With 35 years of experience Vona has developed knowledge and expertise in residences, hotels, shopping malls, gross markets, industrial facilities and multifunctional sports hall projects.
Vona was established in 2002, in Istanbul. We believe together with the change of type of facilities in construction industry heating, cooling and ventilation has become necessity rather than luxury. Together with this perspective since 2002 we have been intended to satisfy the similar needs of different structures, starting from the mechanical design until commissioning and handing over of each facility. Vona has completed different type of projects in the following use of buildings:
Residences, luxury housing projects
Commercial buildings
Shopping Malls
Hotels and resorts
Hospitals
Pharmaceutical, Biotech and API Facilities
Industrial Facilities and Factories
Vona offers design, value engineering, feasibility study, proposal and turn-key contracting services of all type of mechanical contracting works under following titles:
Heating
Ventilation
Air Conditioning
Mechanical Works
Plumbing
Fire prevention, Automatic Fire Extinguishing
Seismic Suspension and Earthquake Protection
Building Automation Systems
Natural Gas, LPG and Fuel Installations
Design
Manufacturing
Procurement
Installation
Startup and Commissioning
Qualification and Validation Services
Technical documentation and training
Handing Over in Working Condition, Operation and After Sales Services
Vona fulfills the contracts' and clients' needs in accordance with the applicable legislations, international standards, together with considering all kinds of comfort, quality, industrial and general necessities in a timely manner and within clients' budget, by means of the Company's experienced personnel and high quality resources.